About Jessica Papineau
The founder of CSJ, a leading styling company for high-performing female entrepreneurs—and other women who simply want to look and feel their best—Jessica Papineau has spent 25 years in the fashion industry, teaching women how to use fashion to serve their purpose, boost their confidence, and elevate their image.
Jessica has styled hundreds of women, from moms struggling to dress their post-partum bodies, to businesswomen seeking to level up in their careers, to seven-figure entrepreneurs, executives for billion-dollar global brands, online influencers with millions of followers, and professionals in the entertainment, sports, and music industries. A thought leader in fashion styling, her insights have been featured in various print publications and media outlets. She regularly partners with nonprofit organizations such as the Tidewell Foundation and SPARCC to donate high-end clothes and provide hope to people in need.
With a goal of helping women imagine more for themselves, break free from what's holding them back, and show the world who they truly are, Jessica is committed to empowering women to elevate their style and transform their career, relationships, and life.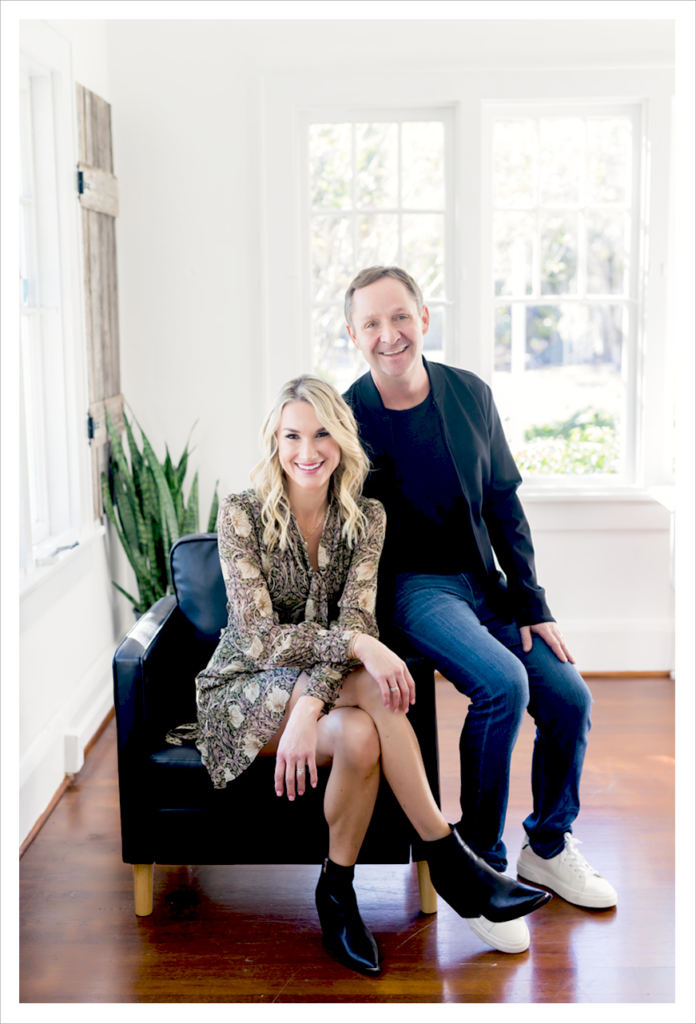 Free Fashion
Blueprint Start transforming your wardrobe with the free CSJ Wardrobe Edit Blueprint, Jessica's guide to elevating your style. This step-by-step guide will teach you to assess your wardrobe to make sure everything meets a distinct Fit, Fabric, and Fashion Criteria, and separate it into "cake" and "icing." Once you learn Jessica's strategy, you'll show up looking, and feeling like the very best version of yourself: Put-together, unique, and unstoppable. And if you want more targeted help, contact Jessica for a free styling session.
"What I love most about what I do is making women feel beautiful, able to conquer challenges, and have a better, more fulfilling life, It's a privilege to help women step into becoming the person they want to be."
-Jessica Papineau
Using fashion to inspire and empower comes naturally to Jessica. From the age of four, she spent every afternoon putting together outfits from the clothes her mother bought at the Salvation Army, talking to her reflection in the mirror. Her parents were hippies, so committed to back-to-the-land living that their home in rural Maine lacked electricity. Considering how they lived, Jessica's passion for fashion and beauty felt "very superficial," she recalls. But even at that young age, Jessica knew that the right outfit had magic; it could make the person wearing it feel powerful, interesting, and capable of doing great things.
At 16, Jessica moved to Canada, where her father had relocated, and got her first job in fashion. She would take two buses to the mall after school to work in a store selling plus-size clothing.
"I would watch women go in with a pile full of clothes, and walk out completely defeated, My biggest goal was to make them feel great."
She applied her gift for styling to her clients, and started to see them leave the store with new clothes and renewed confidence.
A decade later, when Jessica moved with her husband and young son to Sarasota, Florida, she worked as a salesperson, then sales manager, at an upscale clothing boutique and a medical spa. But what really lit her up was consulting with private clients, helping them curate a wardrobe to fit their lifestyle needs, save them time, and build the confidence they needed to achieve their goals.
Not only would Jessica help women find pieces they could wear again and again, she also taught them wardrobe strategy, showing them how to separate items into classic basics and novelty extras—what she calls 'the cake' and 'the icing." She found the work so fulfilling that, in February, 2019, she launched Customized Styling by Jessica.
During the pandemic, when one-on-one styling became impossible, Jessica built her online presence and her virtual styling business, doing online consultations, and sending clients Styleboxes full of clothes handpicked for them. Suddenly, CSJ was helping busy women all over North America reclaim their wardrobe, their time, and their self-esteem.
Today, Jessica shares CSJ Styling with clients in three different membership tiers, giving them whatever level of style strategy they need. Along with fashion styling and image consulting, Jessica also aims to inspire her clients to work toward their dreams. She is committed to helping women feel great about who they are and what they look like now—while building their confidence and a wardrobe that will help them transition into the next stage of their lives. Just like when she was a little girl, Jessica witnesses the magic of the right outfit every day.
Ken Papineau
Chief Financial Officer
Ken brings decades of sales management experience and knowledge from working with Fortune 500 companies, including Frito Lay, Comcast, and AAA Insurance to the brand.
Whether serving as a partner for multiple property management companies in Florida, sitting on the board of the Sarasota Little League, or overseeing the financial success of CSJ, Ken drives business growth through strategic sales strategies and financial decisions.
Sydney Bryant
community Director
Passionate about building client relationships and driving client success, Sydney streamlines daily operations, and connects clients to the styling process through private styling sessions and online content.
She's worked with internationally recognized brands including Coach, and leverages her cosmetology background to help clients feel beautiful and empowered through all aspects of their brand and appearance.