Elevate Your Style & Transform Your Life

Save time, build confidence, and never wonder What to wear again.
Elevate Your Style & Transform Your Life

Save time, build confidence, and never wonder What to wear again.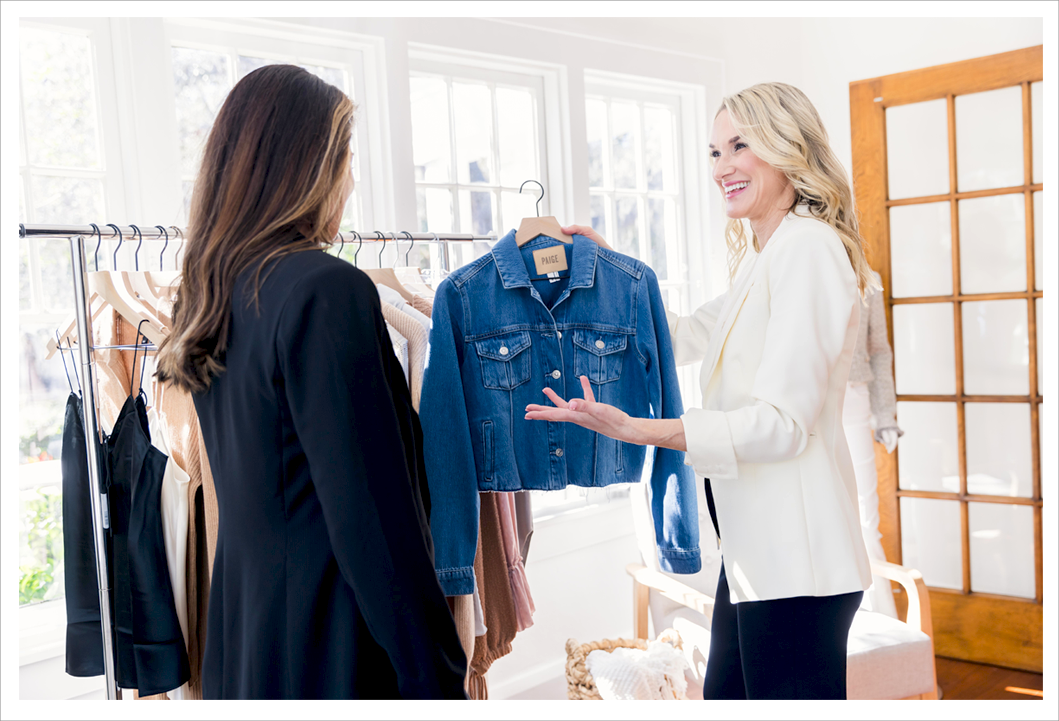 Imagine knowing that every single item in your wardrobe made you look and feel beautiful from the inside out—that instead of having a closet full of clothes and nothing to wear, you knew exactly what to put on to inspire confidence every morning.
What could you do if you were
your most
empowered

self?
If you didn't have to waste time and money trying to put together an outfit every morning—and getting frustrated and overwhelmed in the process?
If you knew that whatever you put on would make you look and feel great, so that getting dressed became effortless?
You don't need a crystal ball to envision that bolder future. You just need CSJ Authentic Fashion Styling. Founder Jessica Papineau has spent 25 years helping women unlock the power of fashion—and her proven system can help you edit your wardrobe, refine your style, and elevate your image.
the
csj
Styling
Strategy
If you're pivoting to a new job or stage of life—or are just tired of looking at clothes that don't make you feel beautiful—it's time to strategize smarter style. Customized Styling by Jessica will guide you through a four-step process: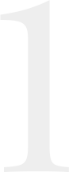 review & reflect
Assess & eliminate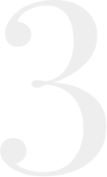 categorize & curate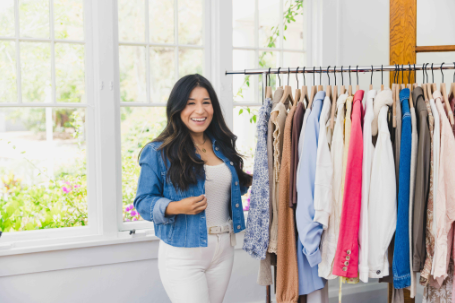 Transform & transcend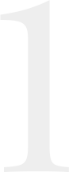 review & reflect
ASSESS AND ELIMINATE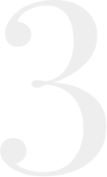 CATEGORIZE AND CURATE
transform and transcend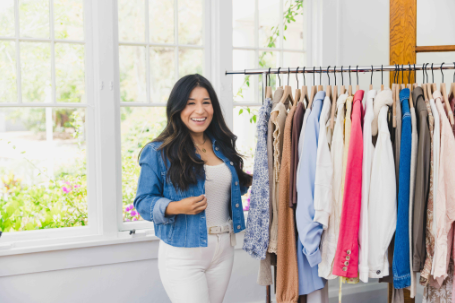 By the time your closet has been through the CSJ system, you'll have a well-rounded wardrobe that fits your lifestyle, makes you feel confident, and authentically reflects who you are.
Style Success Stories
"Running a business requires me to attend conferences, but the night before an event, instead of rehearsing my speech, I'd be making changes to my wardrobe or running to the mall. Jessica allows me focus more on my strengths and helps to elevate my image."
Style Success Stories
"I was spending a lot on jeans, tops, dresses, coats that just didn't work for me. Working with Jessica saves me time and money. Plus, whatever your age or body type, she makes you feel youthful and comfortable."
Style Success Stories
"Making the choice to work with Jessica is one of the best gifts I have given myself. Our styling session was the push I needed to edit my existing wardrobe to reflect my personal style and current season of life. Best of all, not once since our session have I wondered what to wear!"
Style Success Stories
"I can't explain truly what she's done for me . It's more than what I expected from a stylist. She DID push me out of my comfort zone, while still nurturing what I felt most comfortable in. She changed the way I view myself and how I feel in clothing, while at the same time developing an everlasting relationship."
Read More
csj

Styling

Services

there are multiple ways to bring strategic
styling into your life
fashion styling program
This multi-tier fashion styling program allows members to choose whatever level of Style Strategy they need, from taking a self-paced virtual course taught by CSJ founder and Style Strategist Jessica Papineau; to joining an interactive community for strategic styling sessions; to purchasing a series of virtual and in-person styling sessions with Jessica for a total image overhaul.
One-on-One Styling Sessions
Jessica offers a select number of clients image consulting, private shopping, and personal style strategizing in person or virtually. She provides clients lookbooks of their curated wardrobes, updated trend reports, and, if desired, a customized cosmetic treatment plan.
Jessica's Clients-Only Boutique
In order to help women build their ideal wardrobes, Jessica curates her own boutique of chic, unique clothing and accessories exclusively available to her clients. They may shop in person at her showroom or with Jessica in the privacy of their own home. They may also shop through virtual styling sessions, after which they'll receive Stylebox deliveries in the mail, buy what they love, and return the rest.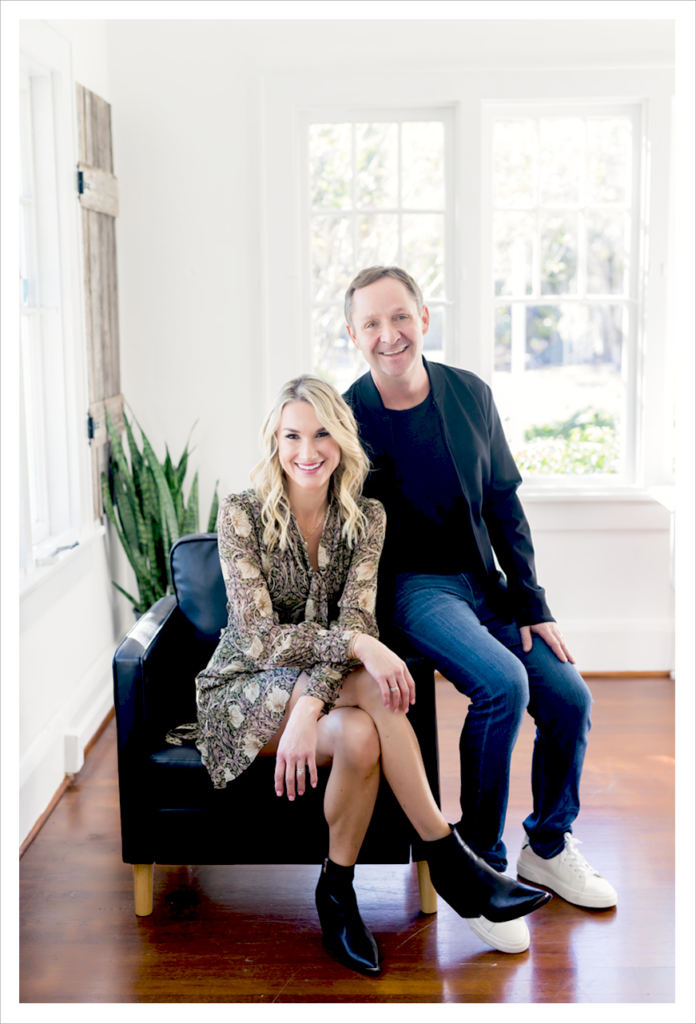 Free Fashion
Blueprint Start transforming your wardrobe with the free CSJ Wardrobe Edit Blueprint, Jessica's guide to elevating your style. This step-by-step guide will teach you to assess your wardrobe to make sure everything meets a distinct Fit, Fabric, and Fashion Criteria, and separate it into "cake" and "icing." Once you learn Jessica's strategy, you'll show up looking, and feeling like the very best version of yourself: Put-together, unique, and unstoppable. And if you want more targeted help, contact Jessica for a free styling session.
Meet
Jessica Papineau

ceo/founder of csj styling
With 25 years of experience in fashion, Jessica Papineau has made it her life's work to empower women to look and feel beautiful. She helps clients hone their style strategy, shop smarter, and curate their wardrobes so that they know how to use every item in their closet—and look great doing it.
"When a woman feels great about how she looks, she goes out into the world with her confidence elevated, as her truest, most authentic self. That empowers her to then share her gifts, whatever those may be."
-Jessica Papineau